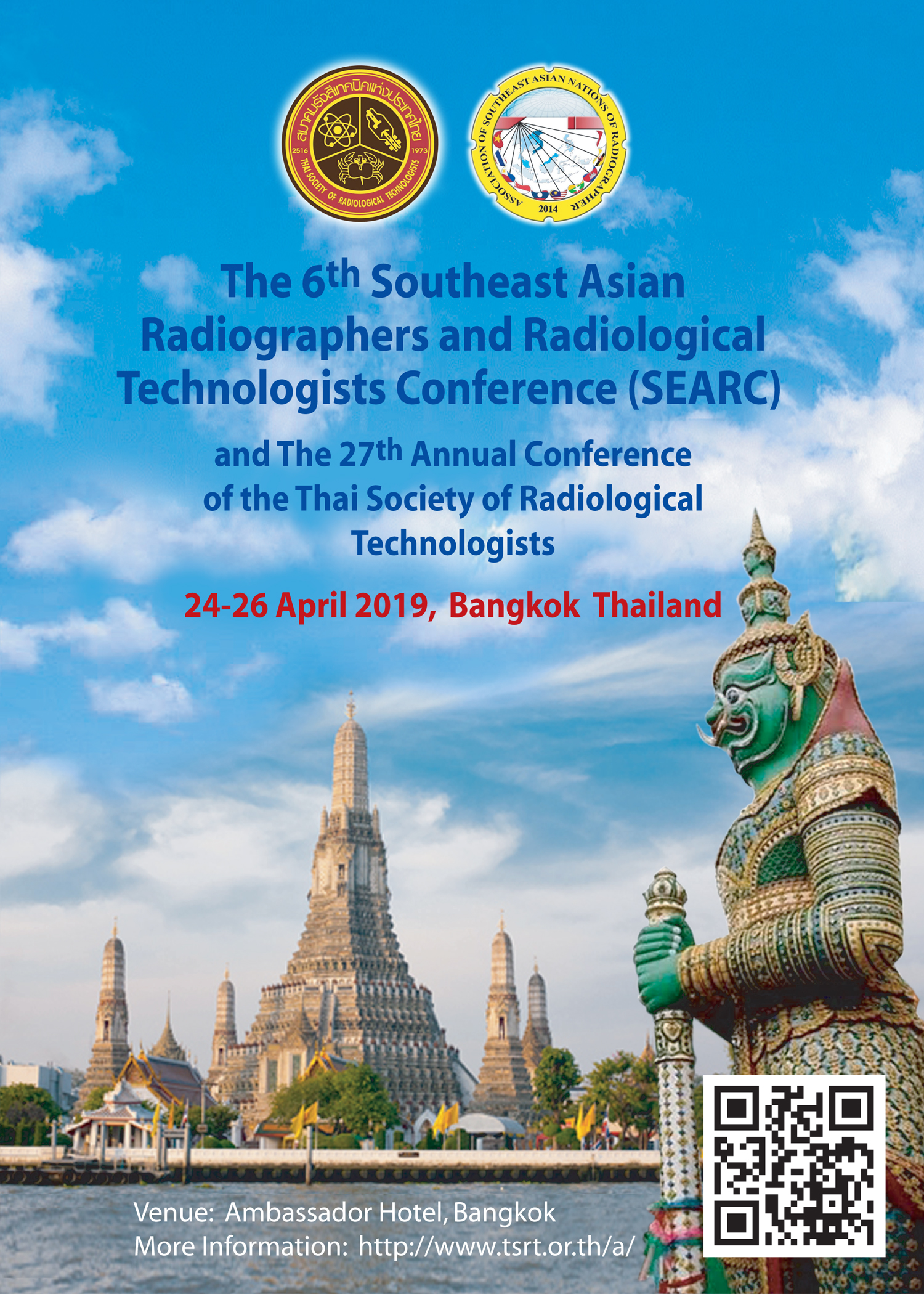 The 6th Southeast Asian Radiographers and Radiological Technologists Conference (SEARC)
and the 27th Annual Conference of the Thai Society of Radiological Technologists (TSRT) will be held on:
Date: 24th-26th April 2019
Venue: The Ambassador Hotel, Bangkok, Thailand.
All radiographers are invited to join the event. More information will be available soon.
Official website: http://www.tsrt.or.th/a/
Venue website: http://www.ambassadorbkk.com/