| Welcome Message | Program | Faculty members | Committee |
| Registration | Venue | Accommodation |
Welcome message from MSR president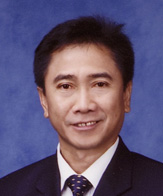 Dear Colleagues,

On behalf of the Malaysian Society of Radiographers (MSR), it gives me great pleasure to welcome you to the IOF/ISCD Osteoporosis Essentials Course and ISCD Advanced Densitometry Courses in collaboration with the International Society for Clinical Densitometry (ISCD) to be held at the Berjaya Times Square Hotel, Kuala Lumpur, Malaysia on the 4th -5th October 2017.

This two-day course, organized by MSR and in collaboration with the experienced scientific team on densitometry, aim to educate healthcare providers about bone densitometry and osteoporosis and to apply standard practices to assure quality performance and interpretation of bone densitometry studies. The programme provides coverage on standard DXA examination, Quality DXA interpretation, the clinical assessment, prevention, treatment and management of osteoporosis and the essential role that high-quality DXA plays in treatment initiation decisions and monitoring of osteoporotic patients. Delegates who are interested to take the certification examination for the Osteoporosis Essentials Course can register on-line to ISCD and sit for the on site paper examination at the end of the course.
MSR is passionate about providing a high quality and cost effective course. This is a great opportunity for you to acquire good knowledge as well as to network with individuals who are having a similar interest in this field.
Looking forward to seeing you in Kuala Lumpur.
Muhammad Faizal Abdullah
President
Malaysian Society of Radiographers